The journey to who I've become and where I've arrived has been a long one.
I can't begin to express how grateful I am for all the unbelievable blessings in my life. I know that I'm finally where I've always dreamed…launching my very own world of creativity in a big way.
To learn more about the journey, you can read about it here. But today I write to reflect upon the very exciting start ahead.
In the coming year, I'll be launching my store, Swatch Color. It's already been over a year in the making (where I've faced several delightful delays), but it's FINALLY here!
I've already started rolling out with product testing of my handmade goods this past month. I'll continue sending goodies out to friends, fans, and customers to quality test and report back with feedback.
Soon…things will really be taking off!
Love + Gratitude
I have some extremely exciting news that will vastly help the development of my shop, but it's not finalized yet…so more on that later. 🙂
I am so blessed to have the most amazing family & friends who have been supportive beyond imagine. My sisters have always (and continue to be) utterly inspiring. Inspiring in creativity, but also in love and generosity. Without a doubt, my sister Angela has especially shaped who I've become. She has been my guiding light…and in so many ways, my savior (both literally and figuratively). Without her love, guidance, and example to follow, I wouldn't be the woman I am today.
I would be remiss if I failed to mention my late sister, Christine. She was the most beautiful, effervescent soul ever. At the risk of sounding condescending, I feel bad for anyone who never had a chance to meet her. Even one simple conversation  is all you needed to discover her bright spirit. She is the reason I'm an artist today. She has been the sparkling inspiration of creativity throughout my life. I know I'll talk about her a lot, so I'll simply leave you with a small piece of her beauty.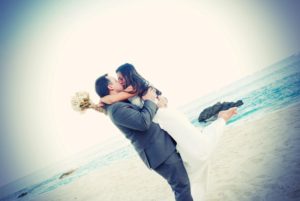 More than anyone in this world, I truly have my husband, Jason, to thank for making my dreams come true. Aside providing for our family, being the most dedicated & loving husband and father, working his ass off (2 kids + 3 years later) so I could stay & work from home…he has also been THE biggest supporter of my creative endeavors.
Through frustrating times, biting off more than I can chew, expensive mistakes, clogging up every inch of our entire house with crafty clutter, and making him move ALL my crap more than a few times…his belief in me has never faltered.
Even when my own confidence in my capabilities was shaken and I was ready to just "go back to an office job" for the money, he persuaded me otherwise…more than once. He is my rock and my hero in more ways than I can count.
---
Thanks to everyone for your continued love, support, patronage, and encouragement. Stay tuned for some amazing things ahead. For the most up to date giveaways, events, updates, and more…LIKE the Swatch Color Facebook Page!
To learn about what it is that Swatch Color is all about…you can read about it here.  Below are examples of just a few products I'll be selling. Soon enough, you will get to see the explosion of creativity that's about to hit the streets!
---
---